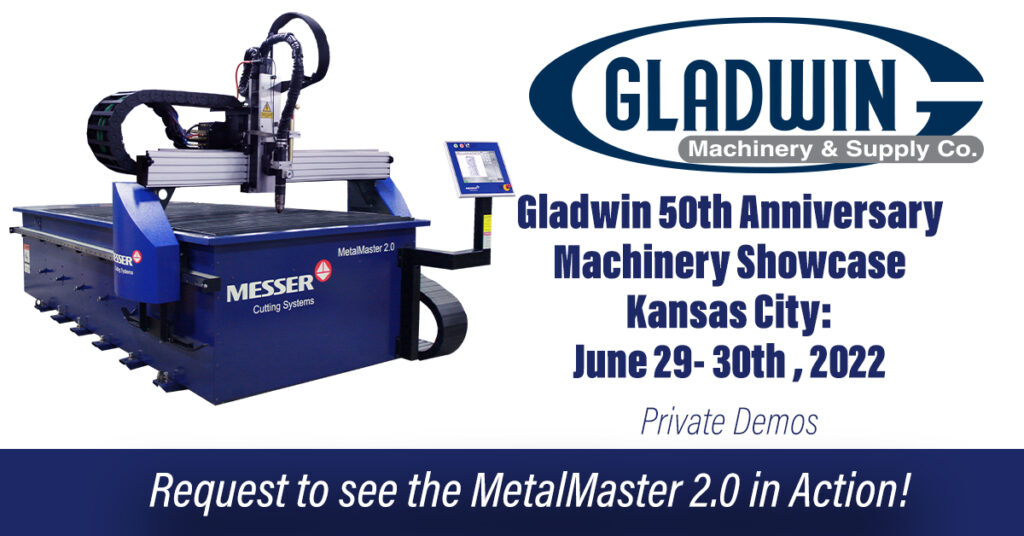 Gladwin Machinery 50th Anniversary Machinery Showcase
If you are interested in new equipment and are visiting or located in the midwest visit Gladwin Machinery Supply Open House.
The MetalMaster 2.0 cutting machine will be showcased. The MetalMaster 2.0 is a compact 5′ x 10′ unitized cutting machine with a downdraft table.  It featured the XPR300 plasma torch for straight plasma cutting. This machine provides superior cut performance at a low cost.
Request a demo call 816-777-5999.
Location:
Gladwin Machinery Central States
16203 NW Highway-45
Parkville, MO 64157