Customized configuration options and requirements enable manufacturers to respond to current and future requirements.
September 2022 Fabricators must be adept at handling a variety of challenges. On a macro level, there are tariffs, trade wars and dramatic fluctuations in commodity pricing. Day to day, they face ever more precise requirements from customers, leading to concerns about either parts they cut themselves or have outsourced to vendors.
Equipment manufacturers work together with fabricators to find the best solutions and reduce costs without sacrificing part quality, often by upgrading current equipment or bringing manufacturing in-house.
As system capability and complexity increases, and as worker shortages and skill deficits remain, enhanced support solutions are becoming more important to both end users and equipment manufacturers. Automation, IoT, smart factories and flexible solutions are critical components to future business success since today's demanding market requires companies to have the technology and tools necessary to complete the job in a timely and cost-effective manner.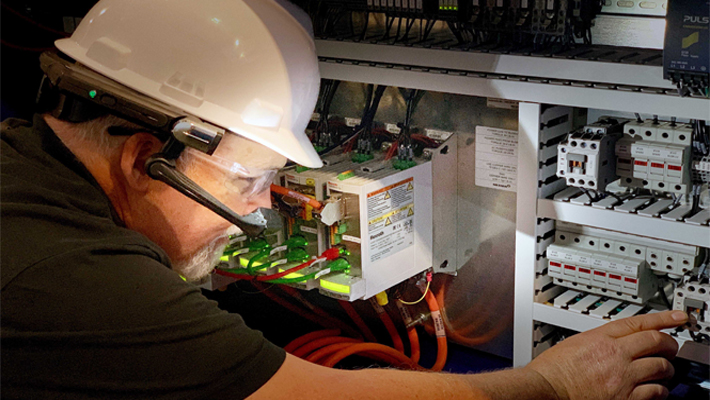 Advanced remote support tools from Messer, such as Virtual Service and Visual Service, are used to create a true over-the-shoulder support experience for customers. The benefit to end users is a much quicker return to production when an issue occurs and a higher first-time fix rate.
Rapid resolution using remote tools eliminates the lost time waiting for a technician to arrive on site and the costs for that on-site visit.
Messer's Element 400 is the embodiment of the company's new platform solution, drawing from 120 years of experience in thermal cutting. It's a highly flexible all-around machine that promotes safety, efficiency, automation versatility and its hardware and software are upgradable from a single source. The Element is equipped for all common cutting and additional processes, for both continuous operation and special tasks, with a focus on precision-cut parts and fast traverse speeds. Other features include Global Connect CNC control, Bevel S 5-axis beveling head, self-cleaning slagger table and Omni Fab software, which makes it possible to achieve complete end-to-end integration from front office to finished goods.
Cutting technologies are used in a wide variety of industries to prepare various components required for production and assembly. Powerful, precise CNC cutting machines with oxyfuel, laser and plasma processing tools enable fabricators to reliably produce high-quality pieces and achieve more with less. Messer specializes in thermal cutting and automation to give customers a leg up in a market sorely lacking skilled laborers.
Article: FFJournal 9-12-2022 By: Jeffrey Bennett | Anthony Camomilli | Dave Binger – MCS.