---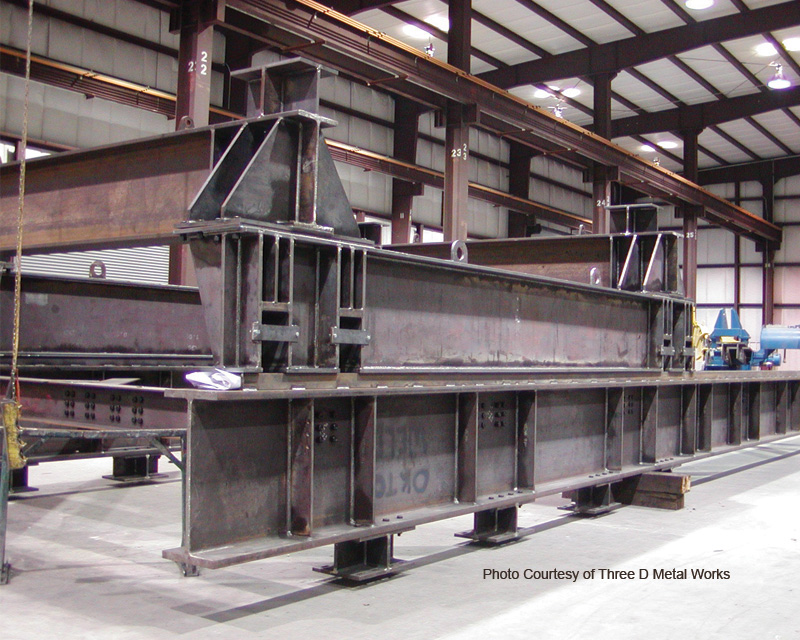 Specialized in heavy-duty cutting solutions Messer Cutting machines geared for precision, and performance makes results in your industry.
Messer Cutting Systems' CNC plasma cutting machines are engineered to integrate into specialized industries with a wide range of applications and functions. Messer's dedicated customers are unique and multifaceted, like the machines we supply to them. We guarantee our cutting systems can fulfill any industry need. Request a Quote today to get pricing and product information. Each industry that uses a Messer machine has a unique process need and relies on Messer to shape their industry and build their business to the fullest potential with high-quality products. To find out which cutting machine would best serve your industry, call 262-255-5520.
We specialize in heavy-duty industrial laser, plasma, oxyfuel, and hybrid cutting machines, suitable for applications across a wide range of industries. When you need reliable performance and efficient processes, Messer cutting solutions you need to stay competitive. From steel factories and oil refineries to big agra and highly-specialized industries, Messer Cutting Systems offers consistent drilling, milling, marking, applications on demand.
---
SPECIalized Industries
Construction Industry

The construction industry is one of the most diverse in using Messer's cutting machines.  Messer services local and international construction companies that design and build frames structures in housing, bridges, buildings, and works heavily with welded components and and more. Get the precision cutting consistency you need when manufacturing with steel support systems like beams and columns. Achieve efficient, high volume production rates with our versatile material solutions, software solutions, and training.
Steel Industry

Steel manufacturers, fabricators, and distributors require reliable cutting solutions for processing mild steel, stainless steel, structural steel, and aluminum plate. Our cutting machines are built tough and can easily handle any heavy duty cutting applications.
Oil and Gas

Safety and reliability are critical in the oil and gas industry. When manufacturing pipelines, tankers, oil platforms, and more, you need strong, durable components that can consistently withstand temperature and pressure changes, and with cutting machines from Messer, you'll achieve the same high quality parts every time.
Agricultural Industry

Manufacturing durable, dependable farm equipment  for big agra requires the use of reliable cutting machines. Messer offers versatile solutions to support the fabrication and assembly of tractors, balers, combines, and more. Messer supplies some of largest agricultural manufacturers in the world.
Transportation Industry

From automotive to aerospace applications, fabricating essential components for the transportation industry requires the highest standard of precision. With our cutting machines, you can consistently achieve the same high quality of your parts, resulting in vehicles, planes, and ships that are safe and reliable.
Electronics Industry

With new innovative gadgets, the electronics industry has been growing at a rapid pace and is one of the most flourishing industries in the world. Manufacturers use Messer Cutting Systems machines to stay above demand and create products in shorter times with reduced costs and improved quality.
Renewable Energy

The energy industry produces and sells energy, which is crucial to society. Traditional and renewable energy sources demand high quality parts large and small. From wind turbines and solar panels to nuclear reactors, cutting solutions from Messer will give you the repeatability you need to trust that the parts you manufacture can perform reliably over time.
Medical Industry

The medical field is a vital component of modern society which continues to create innovative and successful products. Messer provides precision CNC cutting machines to this industry.
Plastics Industry

The plastics industry is a vast driving force that heavily uses Messer CNC cutting machines in their plants. Messer Cutting Systems is represented in the plastics industry by companies around the world.
Mining Industry

The mining industry extracts raw material for the earth from there it is supplied to industries to produce, energy, steel, metals, dimension stone, rock salt, gems, etc. Messer offers heavy-duty cutting machines to cut steel parts which is the key to the manufacturing of heavy-duty mining equipment.
Recycling Industry

The recycling industry is a key factor for improving modern waste reduction. Messer produces machines that are used by the recycling industry worldwide to aid in the cutting and processing of scrap metals and other industrial materials to be recycled.
Robotics Industry

The robotics industry is an intricate and technologically advanced industry that is rapidly growing. Robotic production has dramatically increased over the past years and Messer Cutting Systems has played a crucial role in robotic innovation and production.