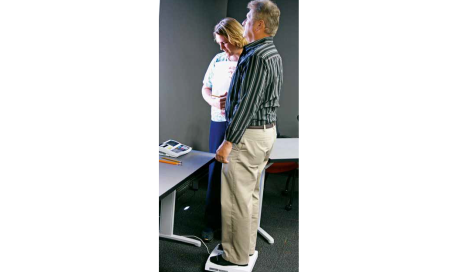 After five months, and having weighed the participants four times, the final results were known: 494 pounds had been shed, raising 500 dollars for the US health organisation American Cancer Society. Our
colleagues are not only delighted about the great fundraising result, but also about how much better they feel.
Picture: The scales don't lie. The more pounds the staff shed, the bigger the donation to the American Cancer Society.