Messer Cutting Systems' EL-170 Oxyfuel Lifter provides motorized vertical positioning on an oxyfuel torch at 118 IPM with 6.7″ stroke
The EL-170 Oxy-fuel Lifter provides smooth motorized smooth positioning of oxyfuel torches including Messer's TurboFlameTM cutting torch.
Accurate oxy-fuel torch positioning is guaranteed by smooth ballscrew drives. It utilizes the "Safe Raise Height" feature in the Global ControlS to increase productivity by allowing machine motion while the torch is fully retracting. The lifter reacts quickly to automatic height sensing signals from the optional SensoMat®-PAN height sensing devices or from manual up and down commands initiated by the operator.
Precision ball screw provides smooth positioning of the cutting or marking tool.
118 IPM vertical speed with "Safe Raise Height" minimizes non-productive time.
Manual positioning of the lifter through the Global ControlS operator panel.
Provides 6.7″ range of vertical travel.
Manual adjustment also available in torch holder.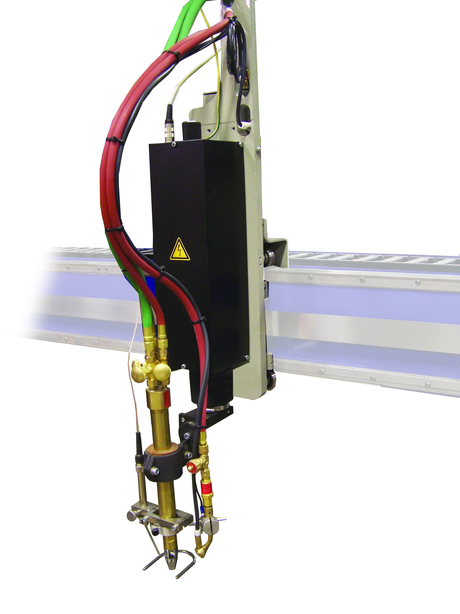 Contact
Messer Cutting Systems, Inc.
---
W141 N9427 Fountain Blvd.
Menomonee Falls, WI 53051
USA
Downloads