The Laser Pointer allows the operator to identify the edge or other feature of the plate physically with a known location on the cutting machine. It simplifies the basic setting, shortens throughput times and avoids scrap.
Used by the operator to identify the edge of a plate by physically locating two points along an edge.
To use the Laser Pointer for plate alignment, the operator activates the plate alignment routine (part program rotation).
Once the necessary points are identified, the entire part program is automatically offset (rotated) to the actual plate position.
The part program can be executed to cut the part or nest as if the plate were square to the machine axes.
Simplifies set-up, reduces cycle time and scrap.
Manual and automatic plate alignment modes.
Layout assistance.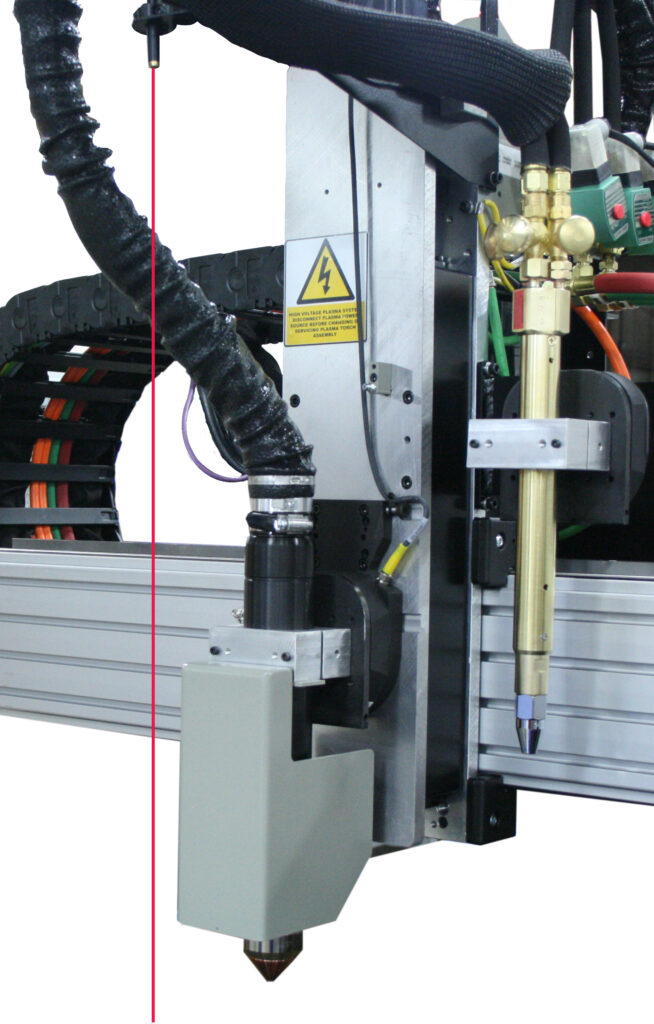 Contact
Messer Cutting Systems, Inc.
---
W141 N9427 Fountain Blvd.
Menomonee Falls, WI 53051
USA
Downloads