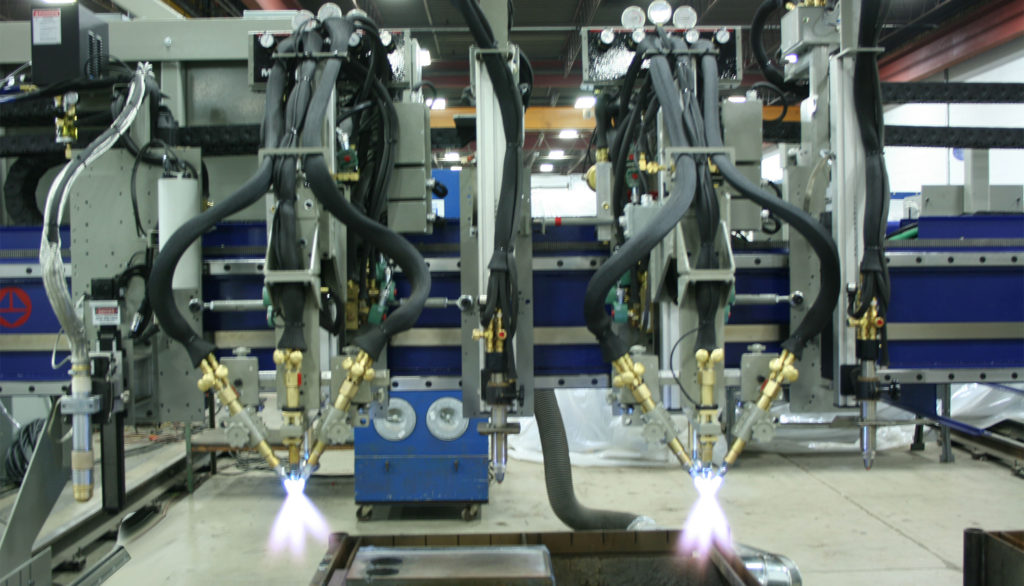 The Oxy-fuel Contour Bevel Unit provides continuous bevel cuts in mild steel with automatic contour control, manual ignition and bevel angle adjustment. It cuts top and bottom bevels in a single pass. Electro/mechanical height sensing maintains proper stand-off, which results in accurate bevel cuts. The Z-Axis utilizes a motorized lifter slide for easy extension and retraction when moving from one part to the next. Cutting is fully controlled by Messer's Global ControlPlus, easy-to-use touch screen control with a familiar Windows® style interface.
Continuous rotation allows contour bevel cutting with no cable.
"Un-wrap" cycle required.
Electro/mechanical contact height sensing for accurate bevel cuts.
Capable of K, X, V, & Y bevel configurations for versatility.
Manual torch ignition and bevel angle adjustment.
Z-Axis motorized lifter slide.
Collision detection causes unit to raise.
Contact
Messer Cutting Systems, Inc.
---
W141 N9427 Fountain Blvd.
Menomonee Falls, WI 53051
USA
Downloads