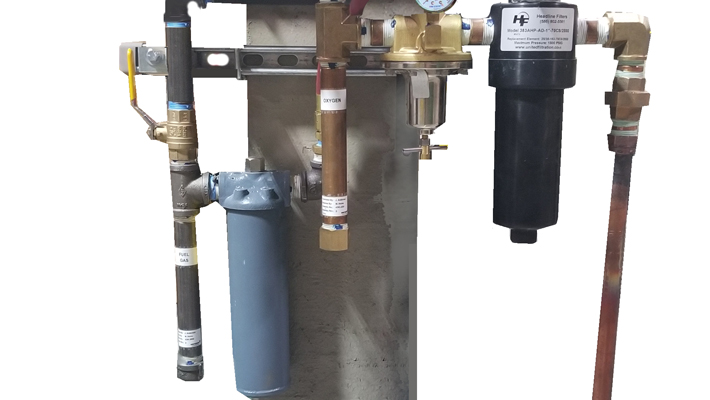 Messer Cutting Systems eases customer installation by providing filters, regulators, valves, and fittings with "Oxyfuel Station Outlet Equipment" package for all Messer machines. The customer is responsible for the piping to the inlet side of each Station Outlet and it should be mounted close to the longitudinal axis powertrack entry point with appropriate fittings attached to the outlet side to mate with Messer supplied hoses.
The Oxyfuel Station Outlet Equipment provides filters, regulators, and shut-off's for gases used in a given application.
Contact
Messer Cutting Systems, Inc.
---
W141 N9427 Fountain Blvd.
Menomonee Falls, WI 53051
USA
Downloads