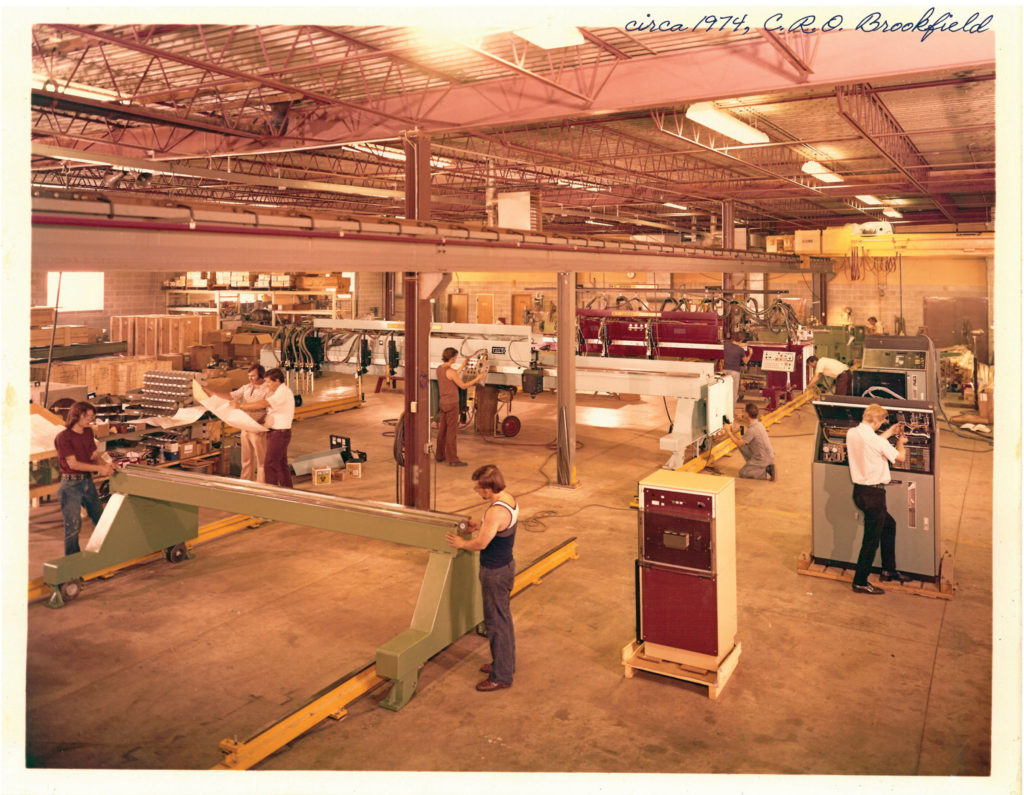 In North America, Messer Cutting Systems began in 1955 under the name CRO Engineering. CRO stood for the first names of the founding partners, Carl, Rudy, and Orville. CRO began as a specialty machine tool builder addressing one-of-a-kind applications.
The cutting machine line designed by Rudy Kleine would be known as the "Mono Trak" stemming from the center mounted round long axis rail. This machine was photo-optically controlled and used an aluminum transverse beam and main carriage.
Hundreds of these Mono Trak machines were sold in the 1960's. Additionally, a profile milling machine was developed based on the same frame. This machine was called a "Profi-Mill" and was purchased by major aircraft builders throughout the world.
CRO Engineering pioneered many of the fundamental applications which are common today such as NC control, CNC control and laser cutting. In 1969, CRO Engineering delivered the first American built numerically controlled laser cutting machine for shape cutting titanium in the aerospace industry.
In 1968, CRO displayed the first American built plasma arc gantry cutting machine controlled by an NC system. The machine was shown at the welding fair in Essen Germany. Messer Griesheim GmbH noticed the machine, and realizing that CRO could be a new competitor, purchased the company in 1973. Messer Griesheim then changed the name of CRO to MG Cutting Systems.
Today, we are identified as Messer Cutting Systems a subsidiary of Messer Cutting Systems GmbH Germany. Prior to that we were known as MG Systems & Welding.
All machines are engineered and manufactured in the Menomonee Falls, Wisconsin plant. Our service offices and dealers and distributors are located throughout North America. To find out more history about our global company please visit https://uk.messer-cutting.com/company/history
ABOUT
Contact
Messer Cutting Systems, Inc.
---
W141 N9427 Fountain Blvd.
Menomonee Falls, WI 53051
USA