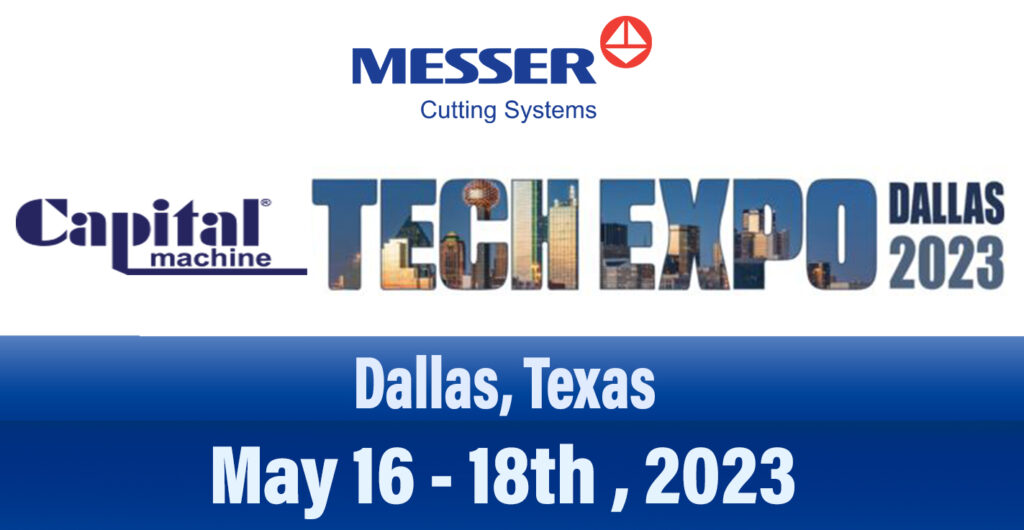 Get ready for Automation Advancements presented by Capital Machine Technologies Inc. and its family of world-renowned builders this May 16 – 18st, 2023 at Capital's Dallas Technology Center.
Continuing innovation in automation, robotics, and open-architecture machines offered through Capital is all of the technologies that can streamline your processes!
If you are interested in latest new equipment from Messer Cutting Systems please visit our stand and speak to our representatives.
Capital will be hosting three full days of the event both Monday and Wednesday (May 16 – 18th). See you there!