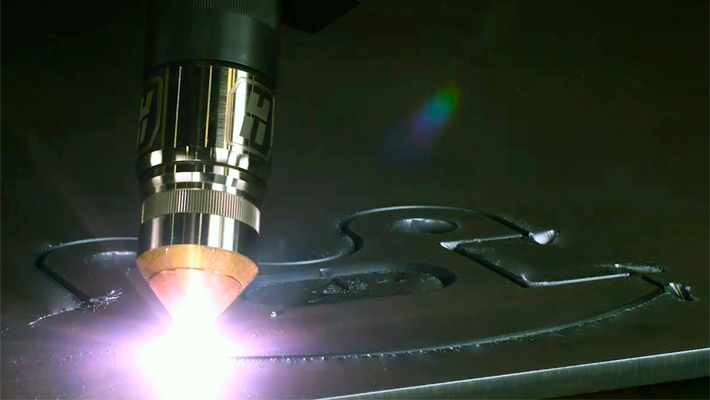 PLASMA CUTTING MACHINES FROM MESSER CUTTING SYSTEMS
Messer Cutting Systems has manufactured cutting-edge technology for the metalworking industry worldwide for more than 100 years. We have perfected machinery for straight and bevel plasma cutting to ensure the quality, reliability, and efficiency of your cutting process.
Our straight and bevel plasma cutting machines are designed for peak durability and quality, ensuring your business gets the most from your investment.
Following are key features of Messer Cutting Systems' straight and bevel plasma cutters:
Smooth surface edges.
Precision quality cutting.
Variety of cutting speeds and angles.
Diverse material usage.
Plasma Cutting Process Types
Plasma cutting is a process that was originally developed for thermal cutting of materials that were unsuitable for flame cutting such as high-alloy steels and aluminum.
Messer Cutting Systems offers two kinds of plasma cutting options: straight cutting plasma and bevel cutting plasma.
STRAIGHT CUTTING PLASMA
Messer Cutting Systems' straight-cutting plasma products cover the gamut of cutting tasks in modern metal industries. Using different thermal cutting technologies for straight cutting, our machines—MetalMaster 2.0, EdgeMax, MetalMaster Evolution, Element 400, MetalMaster Xcel, PlateMaster II, Titan III, MPC2000, MPC2000 MC, and TMC4500 DB—can be easily adapted to your requirements. Factors such as the material, thickness, cut quality, and cutting speed should be considered when making your purchase of a straight cutting plasma machine.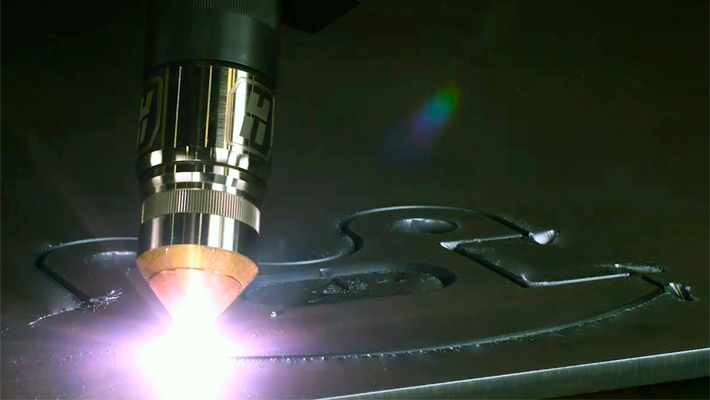 Bevel cutting requires in-depth knowledge of the machine, cutting process, and the sequential order of cutting corners, lead-ins, and lead-outs to deliver a beveled part of the highest-quality precision and accuracy. Our EdgeMax, MetalMaster Evolution, MetalMaster Xcel, PlateMaster II, Element, Titan III, MPC2000, MPC2000 MC, and TMC4500 DB bevel cutting plasma machines offer tremendous productivity and maximum robustness including many additional optional features. Just as with straight cutting plasma machines, the material, thickness, cut quality, and cutting speed should be considered when making your purchase of a bevel cutting plasma machine as well.
CUSTOM CNC PLASMA CUTTING MACHINES
Does your business require a custom CNC plasma cutter solution? Look no further.
Messer Cutting Systems provides precision custom plasma cutting machines to a number of industries, including the automotive, construction, energy, material handling, mechanical engineering, and shipbuilding industries, to name a few.
PLASMA CUTTING APPLICATIONS
Plasma cutting applications include reliably and precisely preparing metal components, including aluminum and stainless steel used in automotive repair and restoration shops, fabrication shops, industrial construction sites, and also salvage and scrapping jobs.
While exploring CNC plasma cutting tables for use in your business, some key factors to consider when making your purchase are the unit power requirements, whether you need a portable or stationary unit and the amount and thickness of metal to be cut.
WHAT IS PLASMA? Exploring the fourth state of matter.
One common definition of plasma is to describe it as the fourth state of matter. We normally think of the three states of matter as solid, liquid, and gas.
For a common element, water, these three states are ice, water, and steam. The difference between these states relates to their energy levels. When we add energy in the form of heat to ice, the ice melts and forms water. When we add more energy into the water, it vaporizes into hydrogen and oxygen in the form of steam. By adding more energy to steam, these gases become ionized.
This ionization process causes the gas to become electrically conductive. This electrically conductive and ionized gas is called plasma.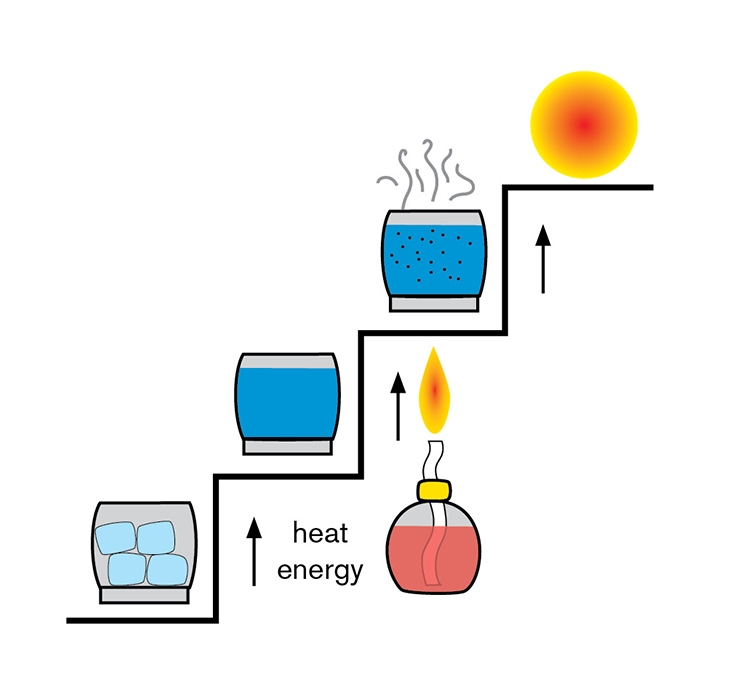 How Does a CNC Plasma Cutter Work?
How does a CNC plasma cutter work? The plasma cutting process, as used in the cutting of electrically conductive metals, utilizes electrically conductive gas to transfer energy from an electrical power source through a plasma cutting torch to the material being cut.
CNC Plasma Cutter Characteristics:
Typical: ⅛ inch (3 millimeters) up to 3 inches (75 millimeters).
Plate thickness: 1/32 inch (0.8 millimeters) up to 6 inches (150 millimeters) with an 800 AMP plasma system with stainless steel or aluminum.
Key CNC Plasma Cutter Features:
Low to high cut quality.
Smooth, edge surface.
Metallurgical perfect surfaces for welding.
Medium heat input.
High speed cutting.
Hardening within the area of the HAZ.
Wide range of material such as stainless steel, mild steel, and aluminum.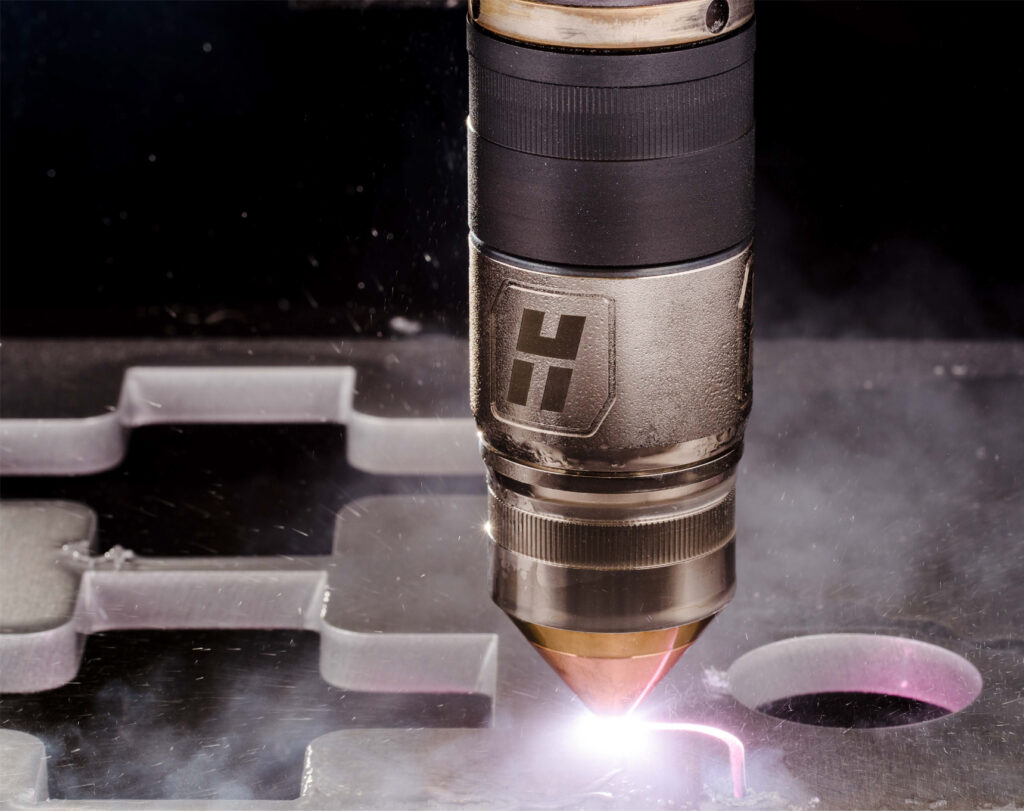 Get CNC Plasma Cutter Guidance From Messer Cutting Systems' Sales Team
If you have questions about whether the plasma cutting process is ideal for applications in your facility, Messer Cutting Systems' sales team can address your questions. Our team can discuss with you specific products, send sample parts, conduct live cutting and training demonstrations, and more.
Messer Cutting Systems' unrivaled expertise and premium-quality CNC plasma cutting tables can help your business emerge or stay on top as an industry leader.
Contact
Messer Cutting Systems, Inc.
---
W141 N9427 Fountain Blvd.
Menomonee Falls, WI 53051
USA
---
CUTTING OPTIONS
---
Plasma Suppliers