The Turbo Flame™ Torch is very versatile. It can be used with all fuel gases and is very safe to operate. The torch design prevents flashbacks even when piercing heavy, thick materials.
Only the cutting nozzles are changed when going from one material size to another.
Throttle valves controlling the flow of gas and oxygen can be replaced individually.
Oxygen consumption is lower, which reduces the cost of utilities. This is achieved without any loss of cut quality or cutting speed.
The arrangement of the nozzle holes and preheat slots make cleaning easy with Messer Cutting Systems nozzle cleaners.
Each nozzle is individually tested.
Only four sizes of nozzles are required to cut material from 1/4 to 3 inches thick (6.35 to 7.62 mm), compared to eight nozzles for other suppliers. This reduces the cost of stocking many nozzle sizes.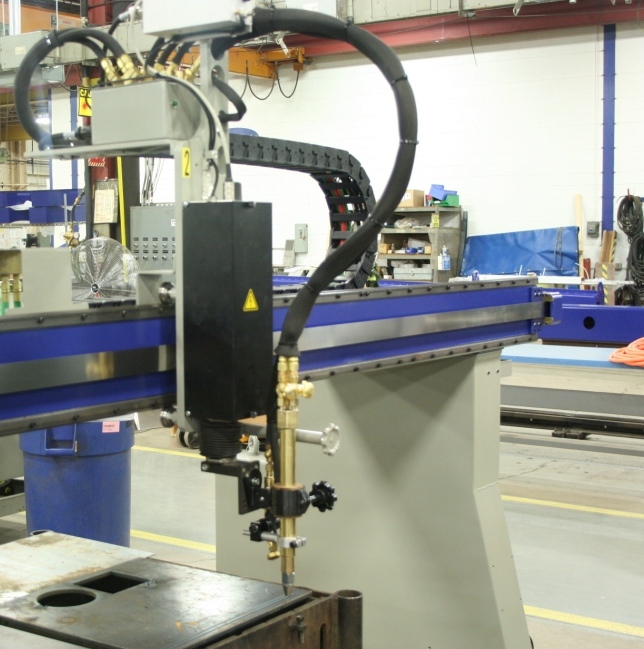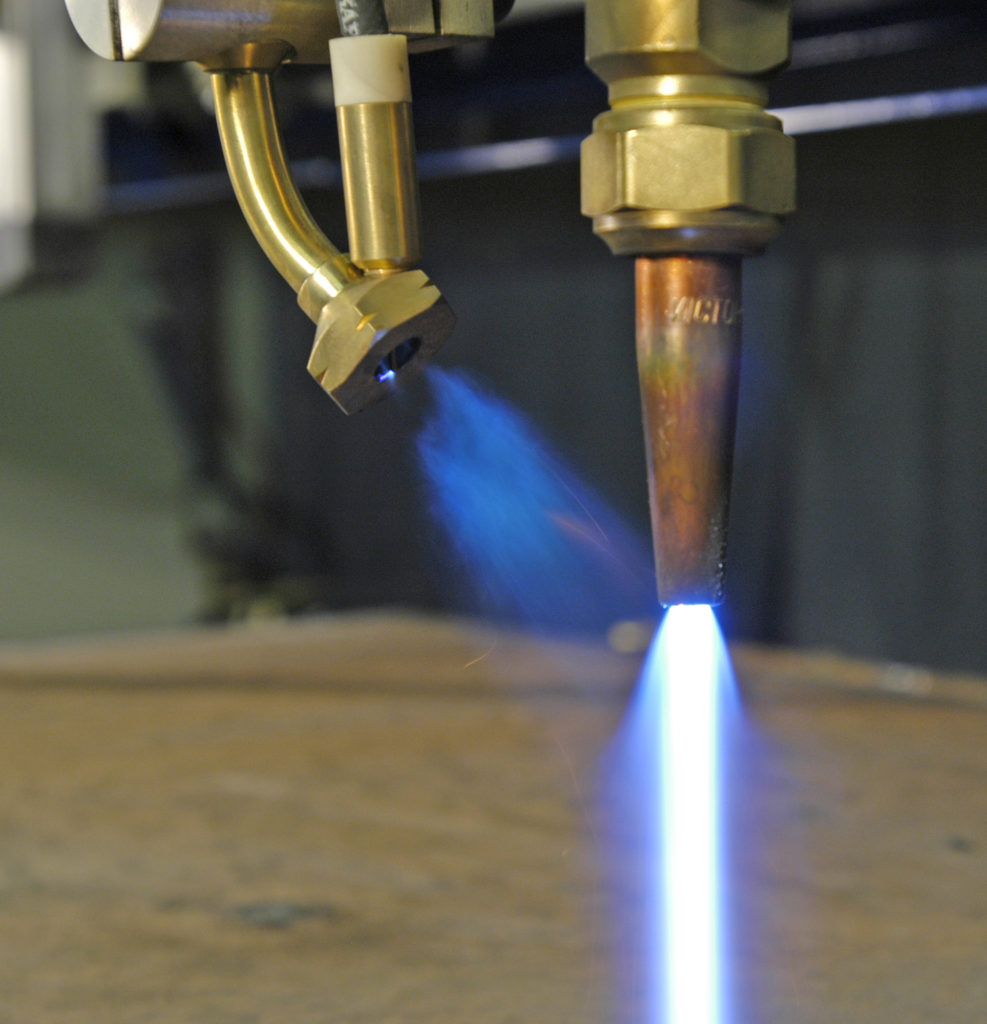 Torch including throttle valves
and check valves.
TurboFlame™ nozzles for all fuel
gases.
Supply hoses (NFPA rated).
Regulation equipment.
Torch holder mounts to all cutting
machines.
Bevel Adaptor and Splitter for the Turbo Flame™ Torch
Messer Cutting Systems' bevel adaptor and splitter for the Turbo Flame™ Torch is a heavy-duty tool used to cut primarily very thick plates. This is a specialized accessory your business can leverage to cut make manual straight-line bevel cuts up to 90 degrees.
This bevel adaptor can produce cuts with a maximum material thickness of 10 inches.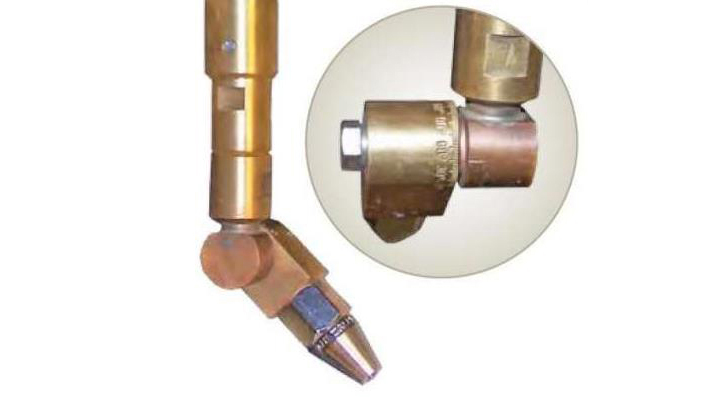 Swivelling Torch Head
---
Allows tilting of the cutting nozzle up to 90° in each direction to make straight line bevel cuts. Maximum material thickness is 10″.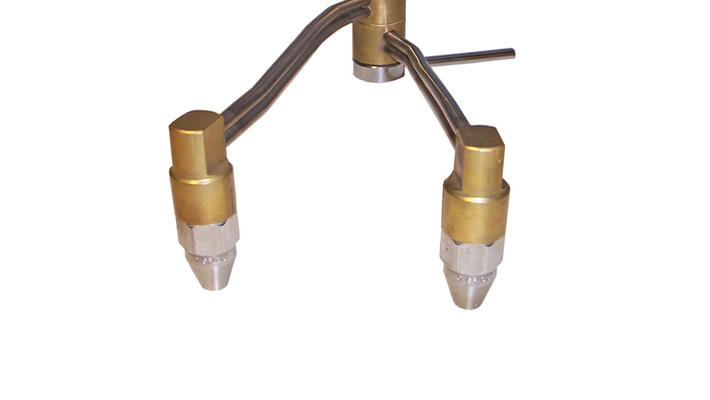 Strip Cutting Attachment
---
Splits the torch into two cutting heads to allow cutting of strips to 1 1/4″ to 12″ wide. Maximum material thickness is 2 1/4″.
Contact
Messer Cutting Systems, Inc.
---
W141 N9427 Fountain Blvd.
Menomonee Falls, WI 53051
USA
Downloads