Beyond the cut: Shorter production cycle time proves to be the real money saver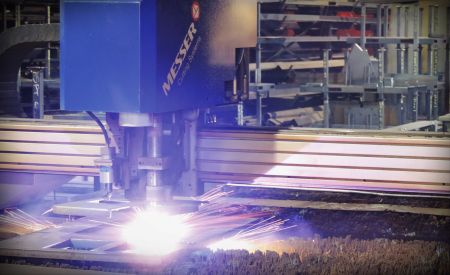 Gazing at the architectural grandeur of the New York City skyline, it is easy to overlook the foundation that keeps this metropolis in motion. The underside of this bustling city is lined with networks of tunnels used to provide utilities like water or subway transportation. To build these complex systems, manufacturers must adhere to tight tolerances to ensure the safety of millions.
"We knew for about four to five years that we needed to upgrade a 30-year-old piece of equipment," says Steve Thorogood, vice president of operations at DSI Underground Systems Inc., Abingdon, Va. After researching various plasma cutter manufacturers, DSI came upon Messer Cutting Systems Inc., Menomonee Falls, Wis. After watching a demonstration video online, the company realized it could significantly reduce production time while improving cut quality and speed.
"We found that processing a typical part that would take approximately 400 minutes with our existing methods could be completed in only 2 minutes 20 seconds using the bevel rotator with a Hypertherm HPR400 and two oxy-fuel torches," Thorogood says, adding most of that 400 minutes was spent waiting in between operations.
"Watching Messer's video started us on our three to four months of research," he says. After reaching out to a number of manufacturers, DSI was most impressed with Messer's response time and ultimately, the machine's proven performance cutting its parts.
During the last 20 years, DSI has completed numerous custom fabrication projects for major underground construction and tunneling projects in nearly every major metropolitan area in the United States. The most recent was the Alaskan Way Tunnel project in Seattle, which used a 57 foot diameter tunnel boring machine, and for the East Side Access subway expansion projects in New York City.
"We have supplied fabricated steel work for a number of end uses including mass transit, water and wastewater, homeland security, mining, and even wine caves," Thorogood says. The company works in medium carbon, abrasion-resistant materials with hardnesses from 400 HB to 500 HB and a wide variety of structural steel grades. The company is ISO 9001 and AISC certified and has been a Vendor Alliance Partner with JOY Global Inc., a supplier of surface and underground mining equipment, for more than 10 years.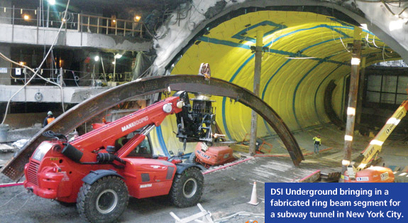 EASIER ON THE OPERATOR
Upgrading technology and equipment is a major commitment but it's often necessary in order to maintain efficiency. Etna, Ohio-based Screen Machine Industries, which serves the mining, construction, landscaping and recycling industries, also needed to upgrade. "We needed to increase manufacturing capacity and achieve faster cutting," says Doug Cohen, vice president of engineering. "Our tables were getting older, so this provided us a unit that would be more reliable, as well."
The Metal Master Plus and Hypertherm HPR260 plasma cutter allow Screen Machine to cut structural parts accurately with less operator interaction. "We need to perform less adjustments during operations with our new system," Cohen says. "Some of the parts we cut push the limits of plasma cutting technology, and the new system allows us to more easily go up to these limits. As a result, we spend less time grinding and more time producing parts." The company works with mild steel, some higher-strength steels and stainless from 14 gauge to 11⁄2-inch.
Another feature that allows for less operator interaction is arc voltage sampling, which takes a snapshot of the arc voltage at the optimal distance needed to maintain the proper bevel angle, while maintaining the proper standoff throughout the parts being cut. "With voltage sampling, there is no reason to change the part size due to consumable wear, and therefore complicated setups at the machine control can be eliminated," says Joerg Toberna, director of marketing, Messer Cutting Systems.
Screen Machine previously had to scribe mark parts before cutting. "But plasma marking is more accurate since there is no tool change," Cohen explains. "The camera feature is an awesome tool since it allows the operator to stand at the control and position the torch accurately over the plate. Previously, this was either a two-person operation or involved the operator walking the length of the table and back to the control for proper positioning."
Cohen adds the new controller will cut parts straight in relation to the raw material, even if the raw material is misaligned to the table. "This feature had far more benefits than we were expecting as we no longer have to square our raw material on the machine before cutting," he says.
PRODUCE MORE, PREP LESS
Switching to a high-definition plasma cutting machine from Messer also has allowed DSI to increase throughput and tonnage of materials it can process in a month. "We have seen a quantum leap improvement in part cut quality and accuracy," Thorogood says. "The biggest benefit for us is the elimination of secondary and tertiary operations that were inherent with the old machine, like grinding, marking, layout, hand beveling and drilling. As a result, we have now virtually eliminated all nonvalue added time from the burn table to the welding cells.
"The objective here was to take raw plate, process it quickly, and send it straight from the table to the weld cell for fabrication," he continues.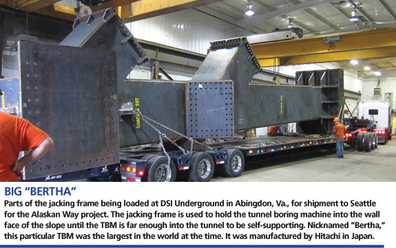 The bevel rotator cuts down or eliminates redundancies. "Using a plasma bevel eliminates the need to handle the plate twice," Toberna explains. "Instead of having to move the material to a secondary area, the operator only needs to load the CNC program with all bevel parameters and press cycle start. DSI's cost savings is eliminating secondary processes. Everything is processed on our machine—there's no waiting for secondary processes."
The upgrade in technology has resulted in a significant decrease in project preparation time. "With our old equipment, we would start preparing the parts eight to 10 weeks before we wanted to fabricate anything in the cell," Thorogood says. "Now, we can produce parts one week before we start fitting and welding."
Normally when setting plate up for a weld prep, an operator may have to grind the edges using a hand grinder or nibbler to create bevels before welding the two pieces of steel together. "DSI saw how we were doing it [online] by comparison and saw the benefit of doing it our way," Toberna says. "They got to see how it's done using a contour bevel rotator versus how they had to do it before."
Likewise, Screen Machine's process also has experienced improved efficiency. "The new system does cut a bit quicker than the old systems [used before], which allows us to more easily keep up with production demands," Cohen says. The company can cut parts quickly and keep up with existing production needs, but the real benefit is Screen Machine has room to grow without the immediate need to add more capacity.
"With our business growing, we are expecting to add another system within a couple years," Cohen adds. Screen Machine can more easily cut heavier materials, such as 3⁄4 inch mild steel and thicker plates.
Thorogood emphasizes the need to look beyond cut speed. "Cut speed improvement is a given, but is really a very small part of the total cost savings," he says. "The major benefits surface through total cycle time reduction and the associated reduction in working capital."
Pictures above: The Metal Master Plus and Hypertherm HPR260 plasma cutter from Messer Cutting Systems lets Screen Machine cut structural parts with less operator interaction.
Written by Gretchen Salois
Modern Metals
Trend Publishing, Inc.
625 N. Michigan Ave.
Chicago, IL 60611
Tel: 312.654.2300
Fax: 312.654.2323