FiberBlade V is the new globally designed high-speed laser cutting machine. You can benefit from Messer's high-speed cutting technology, for you to achieve precision cut parts with high output productivity in the industry. It is simple and user-friendly Global Connect HMI control helps operators to produce high-quality products after a short-term training.
Cutting thickness 0.5 mm – 1.299 inches depending on laser power.
Power options are available- 2 kW to 15 kW.
Material can be cut – Mild Steel, Stainless Steel, Aluminum, Copper, and Brass.
Your Advantages:
The new Global Connect control unit.
Messer's proprietary technology, based on high-speed cutting capabilities developed by high-dynamic platforms, greatly increases production capacity.
Ultra jump function shortens positioning time, improves processing efficiency.
Standard features: Auto alignment, auto focusing, and auto gas pressure adjustment.
Datalog function to automatically generate production reports.
Tested and verified standard database based on local materials.
The verified percisioned sharp-angle cutting technology based on complicated layouts from customer site.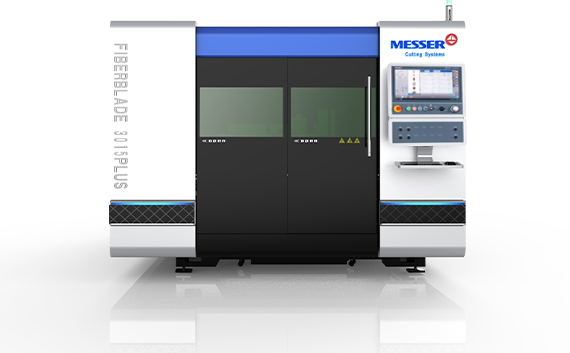 Stable processing quality benefitting from lens condition monitoring technology.
Preventive maintenance tips and warning function to reduce downtime.
Remote service, online diagnosis, and troubleshooting, effectively reduces downtime and save you extra-service costs.
Positioning accuracy: ±0.03 mm/m.
Maximum simultaneous:169 m/min.
Maximum acceleration: 1.5 g.
Learn more
Contact
Messer Cutting Systems, Inc.
---
W141 N9427 Fountain Blvd.
Menomonee Falls, WI 53051
USA
Downloads
---
Solutions
Contact us