OmniFab is the IoT software suite that offers you, as cutting technology, as a tailor-made solution for your order-related production. It integrates Messer mechanical engineering technology into your daily business processes.

OmniFab is a modular software suite that grows with your requirements. The modules can be combined and precisely tailored to your particular cutting process needs.
Automates your processes.

All systems work "hand-in-hand" across the entire value chain of the company. Order data from the ERP system is available in your CAD/CAM software. Results from production runs seamlessly back into your ERP system with ordered data.
Makes results transparent.

Pre-calculated production times and material usage are checked with real data and automatically adjusted.
Increases the availability of your machines.

From the machine data, you can generate plannable maintenance intervals and uncover potential for optimization.
The result: a competitive edge through increased production efficiency.
To learn more, please contact our applications department at (262) 255-5520.
---
OMNIFAB MODULEs
Machine Insight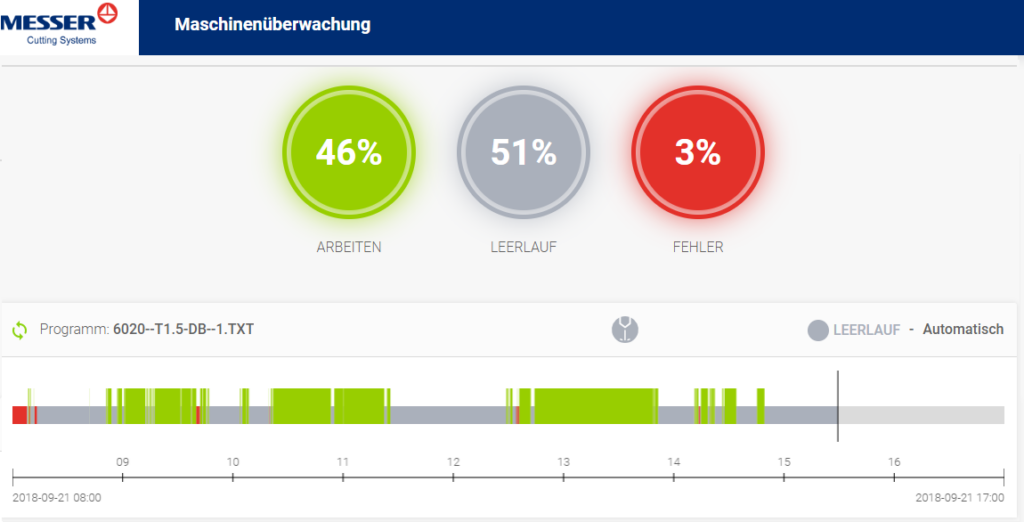 Provides clearly arranged information about cutting machines during operation including machine monitoring, machine utilization, cutting orders and so much more.
Offers real-time machine monitoring of current cutting program as well as job shifts. The graphic display shows all relevant details at a glance.
Clearly displays times spent and reasons for downtime (optionally).
Informs when a job has started and finished comparing target and actual times.
Generates graphic reports for a quick overview of the thermal cutting systems performance, even for a large number of machines.
Ensures that jobs with their nesting information are available at the right time at the right machine. All important information is paperless and digitally available on the job.
Filters jobs by delivery date, material or other important attributes.
Sorts and schedules jobs on machines with drag & drop in real time. Rescheduling and automated planning, using various criteria, works just as easily.
Defines shifts with direct overview of planned jobs and current shift utilization.
Delivers details on preliminary costing and planning and helps machine operators to work more effectively.
Job Management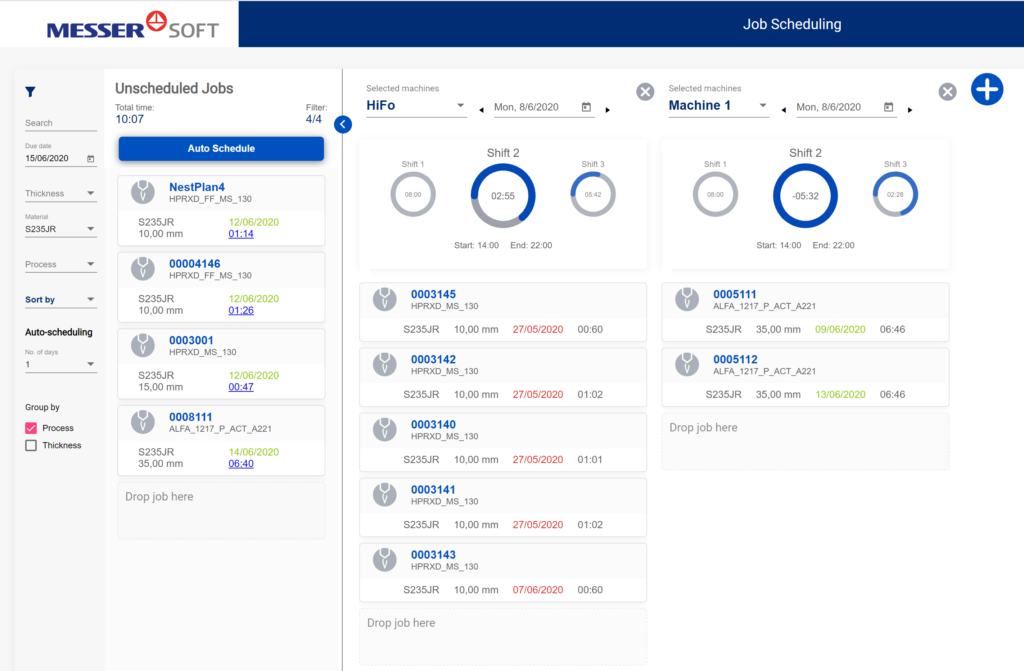 Industry 4.0 taking automation to the next level.
---
Intelligent Cutting Meets Industry 4.0 Standards. Gain competitive advantages by digitizing and automating your workflow. Raise efficiency and productivity and benefit from enhanced scalability.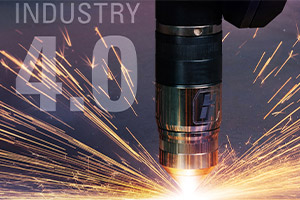 ---
The digitalization of the production process provides you with cross-company information, allows you to react quickly and effectively, to control changes throughout the workflow.
InfoGraphic

Contact
Messer Cutting Systems, Inc.
---
W141 N9427 Fountain Blvd.
Menomonee Falls, WI 53051
USA
Downloads
News articles