The EdgeMax sports a rugged unitized steel table/frame, featuring optional plasma or oxy-fuel and optional water table, full capture bearing assemblies, and a low mass aluminum beam driven by dual brushless AC motors, providing fast acceleration, precise motion, and a very stable cutting platform. This plasma cutter offers precision plasma and oxy-fuel cutting, marking and so much more.
Powered by the Messer Global ControlS with a touchscreen interface.
Uses a rugged unitized steel table/frame.
Removable slat frames and rigid wave-lock slats provide a solid and stable cutting surface.
Tool Coverage: 6'x12′, 6'x24′, 8'x12′, 8'x24′, 10'x12′ and 10'x24′ (1.8m to 7.3m).
Material Thickness Capacity: 26 ga. to 3″ (76mm) depending on the processes used.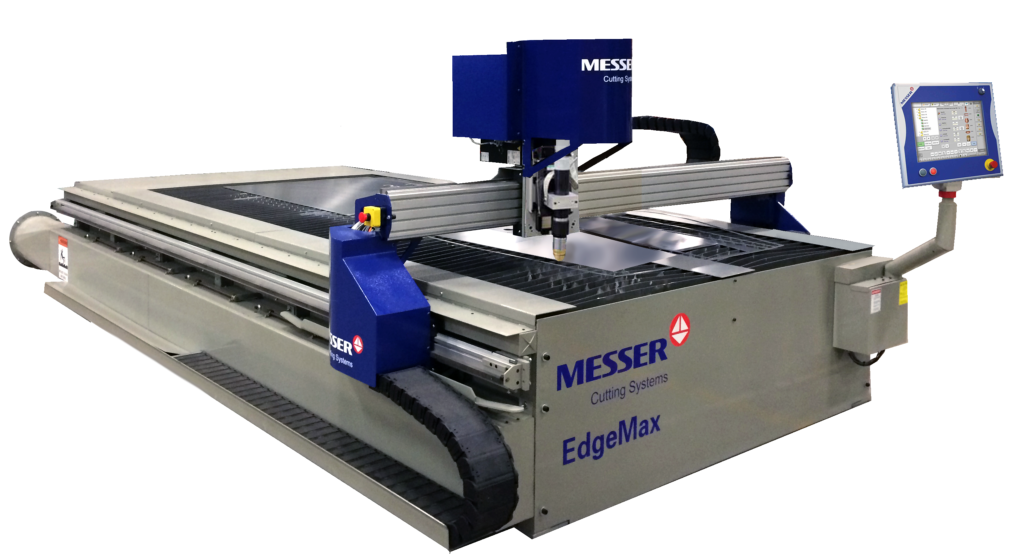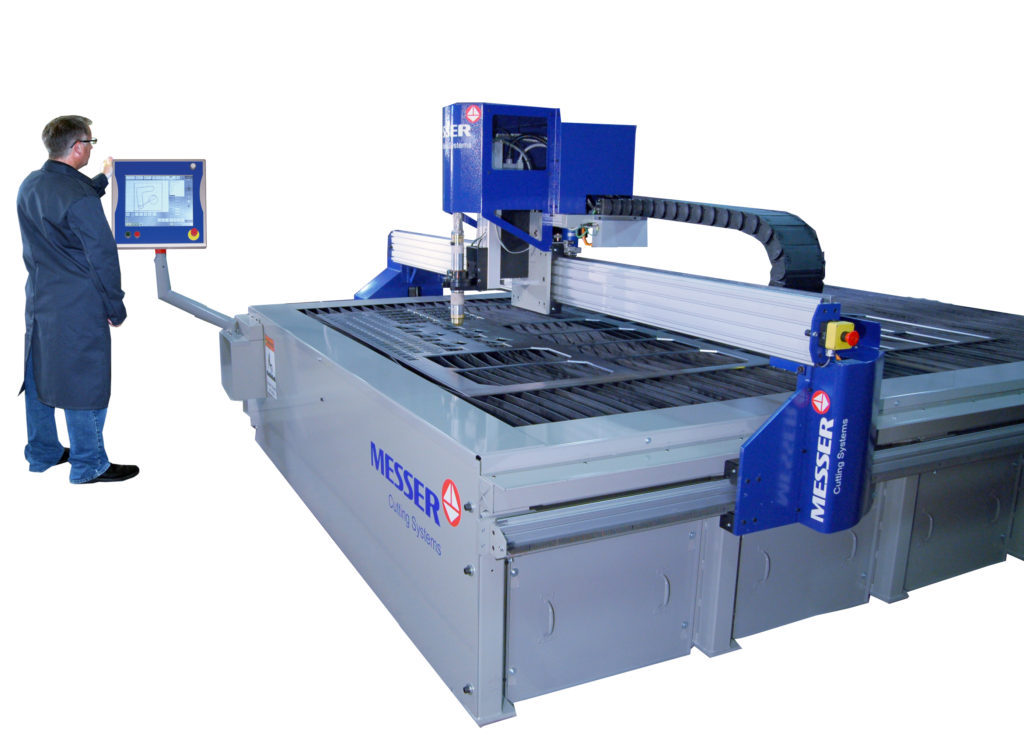 Positioning speeds up to 1,700 IPM.
Optional EdgeMax H2O water table.
Optional – One plasma up to 400 Amps.
Optional – One Turbo Flame™ Oxy-fuel Cutting Torch.
Virtual Service™ remote consultation and diagnostics.
Contact
Messer Cutting Systems, Inc.
---
W141 N9427 Fountain Blvd.
Menomonee Falls, WI 53051
USA
Downloads
COMPONENTS
Messer offers a variety of process tools. All Messer machines are completely customized. The benefits of a customized cutting machine fit for your company's needs can make you the leader of productivity in your industry. When you need a machine that outperforms all others and provides you with the capability of bevel cutting, drilling, tapping, and marking, all on a variety of materials from thin plate to thick steel with an excellent cut part quality, then Messer Cutting Systems is your machine of choice.
Learn More
Powered by the Messer Global ControlS with a touchscreen interface and the familiar Windows® screen layout, novice operators quickly master the machine. Coupled with Messer's Virtual Service™, real-time direct applications help is available to new operators and programmers providing quick, accurate, and complete answers to process and operational questions.
This affordable low-cost machine is great for small and mid-sized fabrication shops.