Do you place the highest value on flexibility and precision? The MetalMaster Xcel stands for fast operating sequences, outstanding cutting quality, and excellent precision. Besides the cutting processes, plasma and fiber laser – also in combination – a range of further tools can be added.
The MetalMaster Xcel combines all advantages of the next generation of plasma and laser cutting systems. The user-friendly CNC control Global Control enables easy integration into your factory LAN system and for Industry 4.0.
The integrated self-cleaning table removes slag and small parts automatically, avoiding loss of time for table cleaning. The unitized design means no rails in the way to hinder loading and unloading – saves handling time.
Have you any questions about our cutting machines or would you like more information about any aspect of our product range? As suppliers of solutions to problems for the metalworking industry, it is extremely important to us that we always offer you the best solution for your individual requirements. Contact us and we will reply to you as fast as possible.
Outstanding cutting quality and accuracy.
High positioning speed.
Highest accelerations.
Reduces non-productive times.
Integrated self-cleaning table.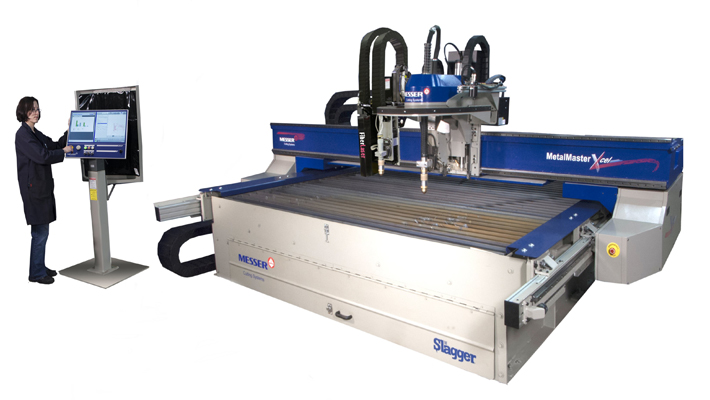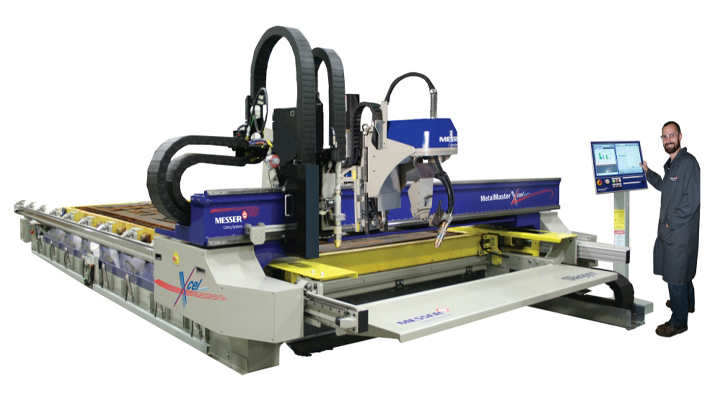 Fiber laser and plasma technology possible, also in combination.
Fiber Laser 2kW-15kW.
Cutting of all common metals (Mild Steel, Stainless Steel, Aluminium, and more).
Plasma bevel cutting (optional)
Marking (optional).
Contact
Messer Cutting Systems, Inc.
---
W141 N9427 Fountain Blvd.
Menomonee Falls, WI 53051
USA
Downloads
COMPONENTS
Messer offers a variety of process tools. All Messer machines are completely customized. The benefits of a customized cutting machine fit for your company's needs can make you the leader of productivity in your industry. When you need a machine that outperforms all others and provides you with the capability of bevel cutting, drilling, tapping, and marking, all on a variety of materials from thin plate to thick steel with an excellent cut part quality, then Messer Cutting Systems is your machine of choice.