The SicoMat® offers high productivity and maximum robustness: characteristics which are required particularly in shipbuilding and wind tower manufacture. With bevel cutting heads for oxyfuel and plasma, a wide spectrum of marking processes, and the possibility of having a sandblasting or grinding head, the Sicomat® covers all production requirements.
For oxyfuel cutting.
High level of automation.
Simple operation.
High productivity.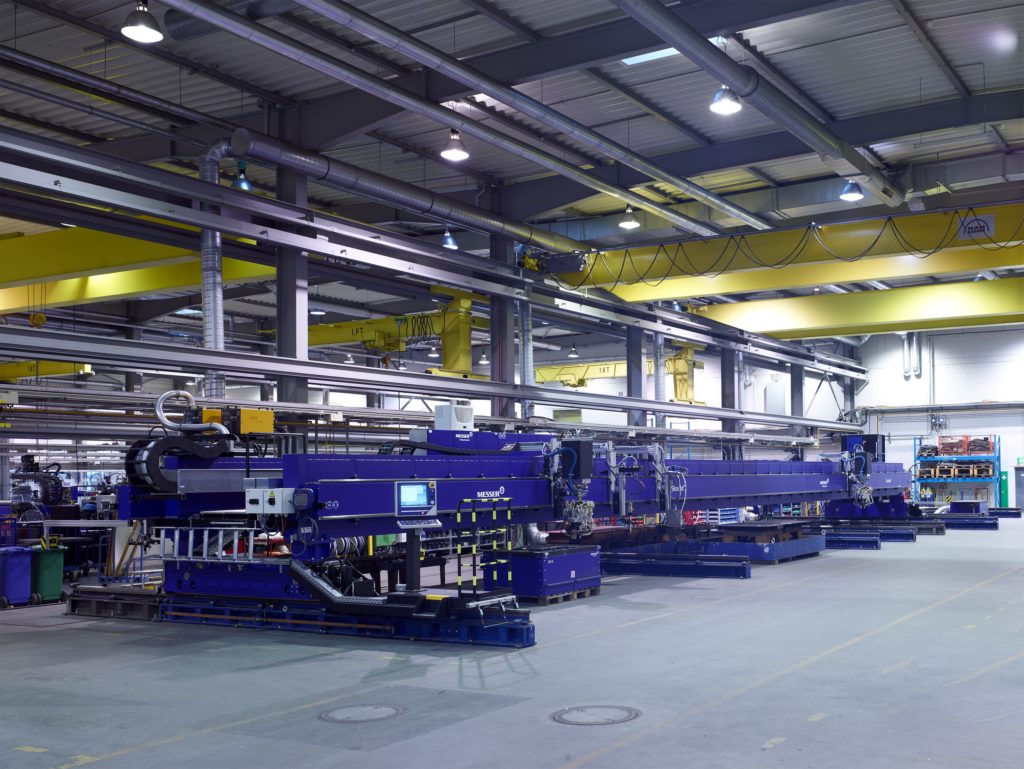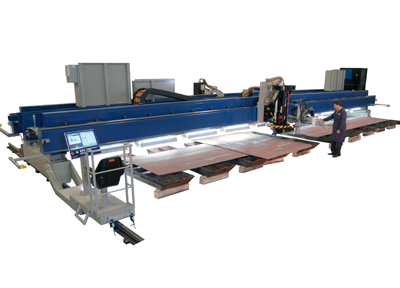 AS drives with a speed of up to 24 m/min.
Torsion resistant double beam bridge.
Highest stability even with heavy tools.
Maximum robustness.
Contact
Messer Cutting Systems, Inc.
---
W141 N9427 Fountain Blvd.
Menomonee Falls, WI 53051
USA
COMPONENTS
The rigid, double beam bridge design offers stability even with the heaviest tools, and the high accuracy is well known for remaining over many years, even in rough environments.
A high level of automation (even the weld edge geometry can be programmed and set automatically) ensures productivity and ease of operation.
Have you any questions about our cutting machines or would you like more information about any aspect of our product range? As suppliers of solutions to problems for the metalworking industry it is extremely important to us that we always offer you the best solution for your individual requirements. Contact us and we
will reply to you as fast as possible.