Messer Cutting Systems' PlateMaser II is an economical solution for plate cutting needs. Rugged floor-mounted rails are machined from 90 lb/yd crane rail stock and heavy, internationally gusseted end trucks support the dual box beam for smooth motion.
Precision plasma up to 800 amps.
Oxy-fuel cutting.
Travels at a rapid speed of 1400 IPM.
Machine widths: from 6', 8' to 12' ( 1.82, 2.5m to 3.657m). Lengths from 10' to 72' (3m to 21.9456m).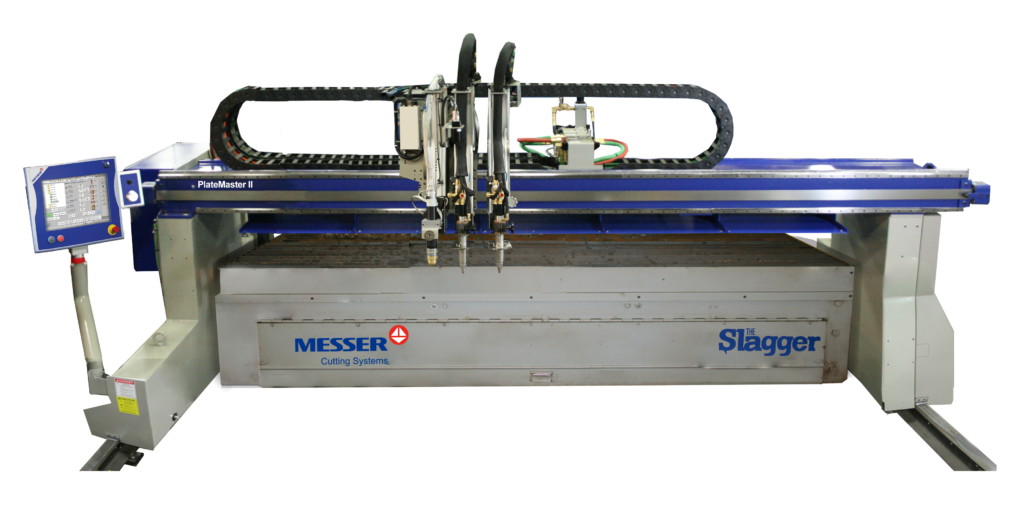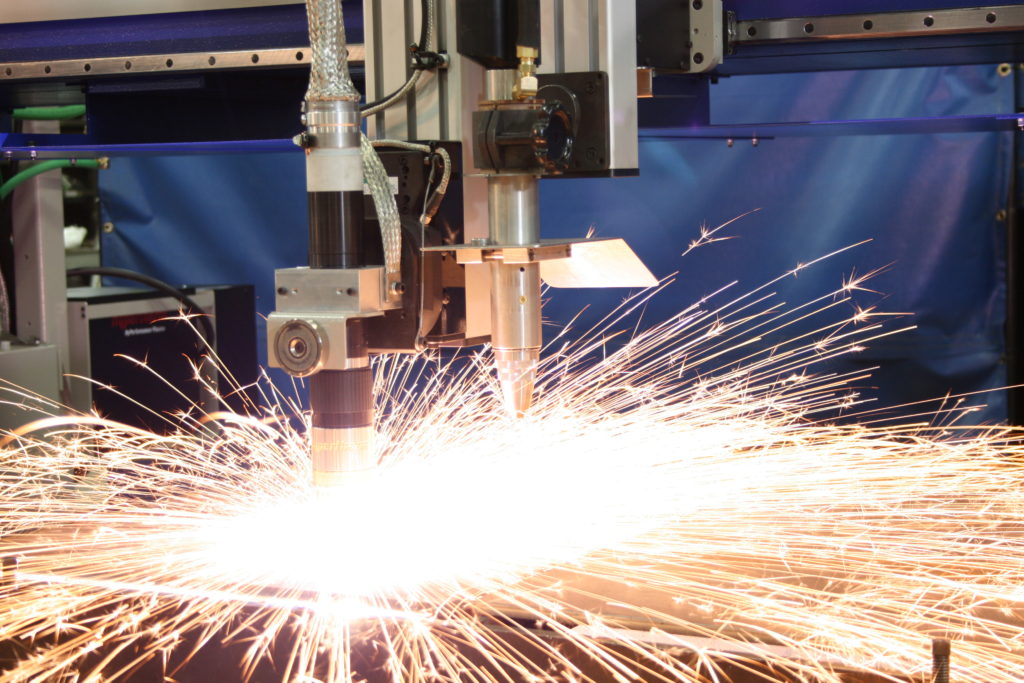 Material Thickness Capacity: Plasma 26 ga. to 6" (52mm) depending on plasma and material, 1/8" to 12" (3mm to 305mm) with oxyfuel.
Materials processed: mild steel, stainless steel, and aluminum.
GlobalControls.
Left hand mounted control tilts and swivels for operator comfort.
Contact
Messer Cutting Systems, Inc.
---
W141 N9427 Fountain Blvd.
Menomonee Falls, WI 53051
USA
Downloads
COMPONENTS
learn More
The PlateMaster II can support two high-performance plasma systems and up to six oxyfuel systems including the ALFA Oxyfuel Torch which has integrated ignition and probe less height control. All torch systems are suspended by the Messer PL-1 with SureStop Collision Sensor and the EL-170 of torch lifters they are both rugged, high speed, low maintenance and provide rigid torch support for the smoothest cut finish.
Equipped with the Global Controls, with an easy-to-use, feature-rich, operator interface allows employees to become expert operators in minutes.